Tokopedia drives the RevX's App Retargeting and growth during the Covid-19 period. We prefer to talk with you about mobile strategies, combining programmatic UA, app re- engagement, and performance branding to drive real and verifiable results so you can scale your business: with real users, high retention, and incremental revenue.
About Tokopedia
Tokopedia is an Indonesian technology company with a mission to democratize commerce through technology. Since its founding in 2009, Tokopedia has been a force that pioneers digital transformation in Indonesia. Consistent in building a bridge to connect millions of people, we have reached more than 99% of districts and empowered more than 11 million merchants across the archipelago.
Our vision is to build a Super Ecosystem where anyone can start and discover anything. To achieve that, we are working hand in hand alongside various strategic partners through our marketplace, logistics, payments, and financial technology businesses, while also providing more than 500,000 payment points across Indonesia and offering more than 40 digital products that simplify the lives of many.
OBJECTIVES
In their efforts for constant innovation and advancement, Tokopedia partnered with RevX to power their mobile advertising and:
Effectively re-engage installed user base.
Drive sales f rom non-f requent purchasers.
Reduce churn and target dormant customers.
Run category-specific campaigns.
Create awareness and build brand affinity with video ads.
Surpassing campaign goals with RevX programmatic platform:
Tokopedia surpassed its goals by leveraging RevX's programmatic platform on adopting Dynamic creative optimization & Video Ads, doing thorough A/B creative testing, using Dynamic Creative overlay during critical Sales periods, and maintaining regular communication with the client on its performance KPIs and campaign optimizations.
What Our Happy Customers Say About Us:
"RevX has been a great partner with versatility and agility in serving the dynamic needs of our goals. We are satisfied with the level of service that they have given, always prioritizing us in terms of communication and support. We have been running many different campaigns with RevX, and with each campaign, they are able to give us great results, optimization, and scalability."
– Ignasius Igor Irendy (Internet Marketing Senior Lead, Tokopedia)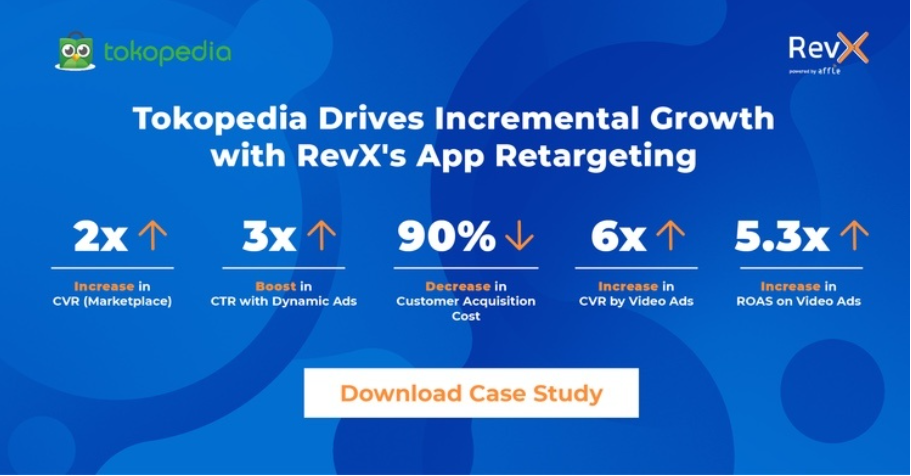 About RevX
Here we talk about RevX, which made for growth, built for app marketers.
RevX helps app businesses acquire and re-engage users via programmatic advertising to retain and accelerate revenue. We're all about taking your app business to a new growth level!
We are also in an advantaged position to help your business navigate the industry changes brought forth by iOS14.5 non-IDFA policies.
We rely on data science, innovative technology, AI, and a skilled team, to create and deliver seamless ad experiences to delight your app users. That's why RevX is the ideal partner for app marketers that demand trustworthy insights, a hands-on team, and a commitment to growth.
ASO World App Promotion Platform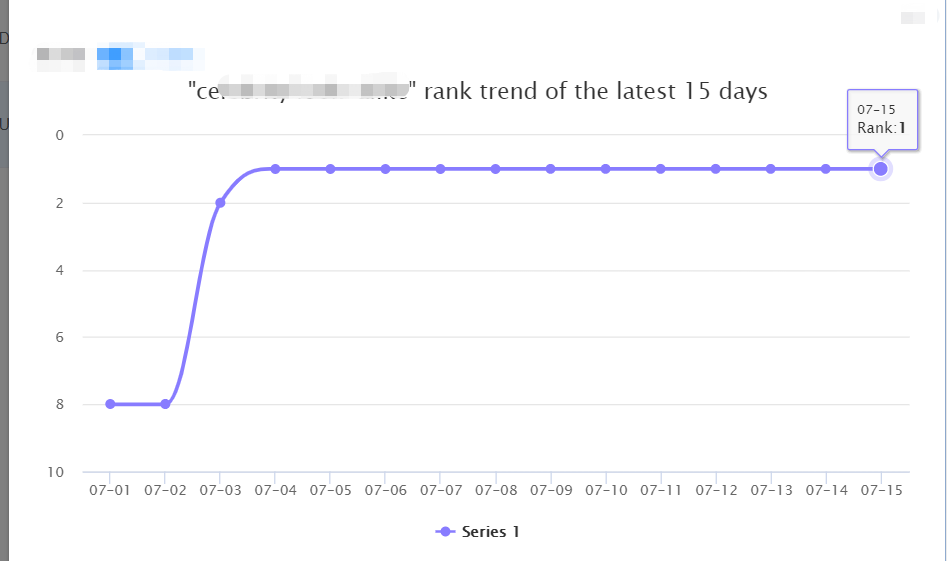 ASO World app promotion platform offer the app ranking service and helped users to boost app ranks on the app store over 6 years.  ASO World tech team will do the research in your app industry competition condition, analyze the given keywords and targeted regions, and the optimized data of your app, and then start the optimization.
Gradually increase the app install quantity until ASO World team boost your app to the top chart rank. After tech team achieved the desired ranking, it will continue the installs to stick the top chart ranking until it stays there for the agreed days/months.
To know more about app promotion and improve app visibility:
Looking for a full-funnel programmatic ad platform to drive engagements, acquire new users and grow conversions?
Following on our app promotion blogs.
More app promotion tips: How to increase App Store conversion rate: spy on competitors